PROJECT | THE CRAFT BRASSERRIE & GRILLE, TORONTO, ON
The Craft Brasserie & Grille located at 107 Atlantic Ave in Toronto's Liberty Village is a sprawling pub with big-screen TVs, eclectic pub fare & a massive beer selection.
Owners, Chris and Dean came to us with two mandates – they wanted TVs and audio – but they weren't a 'sports' bar and the A/V system had to be simple for everyone on staff to operate.

We believe we heard them loud and clear. We installed over a dozen large screen HD TVs, a few dozen speakers and a few thousand watts of sound through a distribution system from Savant that is controlled through a custom interface designed by the team here at Sound Designs. The placement of the TVs were tastefully done so that screens are in your field of vision, regardless of where you looked, without being visually bombarded. Speakers were strategically placed to provide the best acoustic experience without impeding The Craft's clean design.
 
A great system also has to have a great, user-friendly, interface to get the most benefit from it. We programmed a simple open and close button. With the press of a button, all TVs would turn on to their appropriate HD feeds and the audio would automatically be set to the appropriate levels in the different zones of the restaurant.

Why are we so passionate about what we do – we simply love what we do….Did I mention they have 120 beers on tap?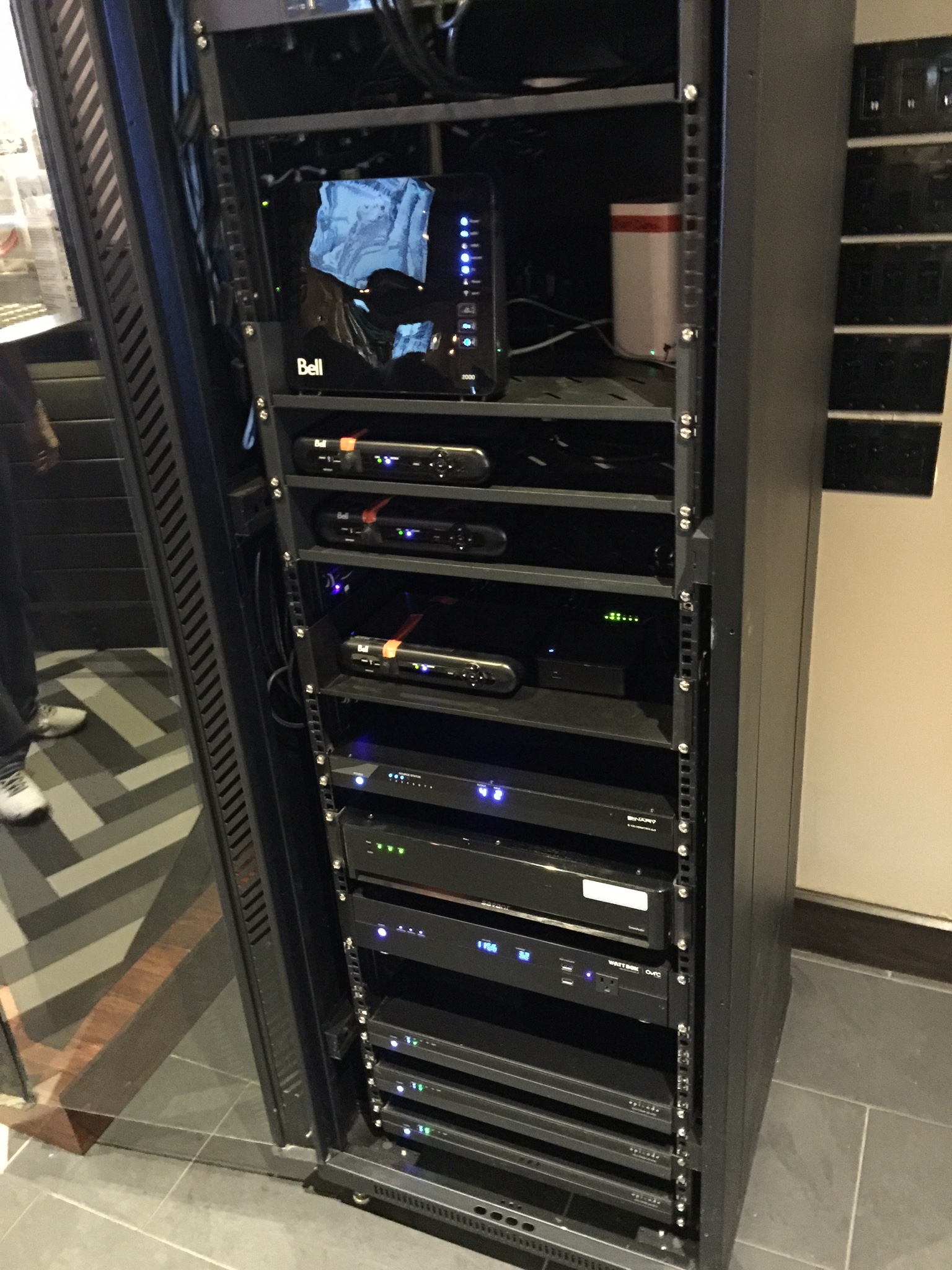 PROJECT | THE PICKLE BARREL, TORONTO, ON (YONGE & EGLINTON)
Since 1971, The Pickle Barrel with its 300+ item menu has become a popular dining destination throughout the Greater Toronto Area. When the management team at the Pickle Barrel began planning the renovation of one of the iconic chain's anchor locations at Yonge & Eglinton, they trusted Sound Designs to ensure that the A/V matched the aesthetic appeal of their new design.

A show-stopping 138" video wall comprised of 9 HD screens was integrated into the bar area along with 16 additional HDTV panels throughout the restaurant. To ensure every guest had "the best seats in the house" experience, a custom designed distribution system was installed to provide the ability to display any HD feed on any HDTV panel in the restaurant or bar area — quickly and easily through a user-friendly iPad interface.

The audio had to be as equally impressive as the video. Custom tuning of the audio system specifically to the space provides guests with maximum listening enjoyment whether at lunch with a friend, dinner with the family or while watching the game with friends.
PROJECT | CRABBY JOE'S TAP & GRILL, NAPANEE, ON
Crabby Joe's Tap & Grill, Napanee, ON.